L'USINE DE LETHE
C'est là où la magie commence...
100 % FABRIQUÉ EN POLOGNE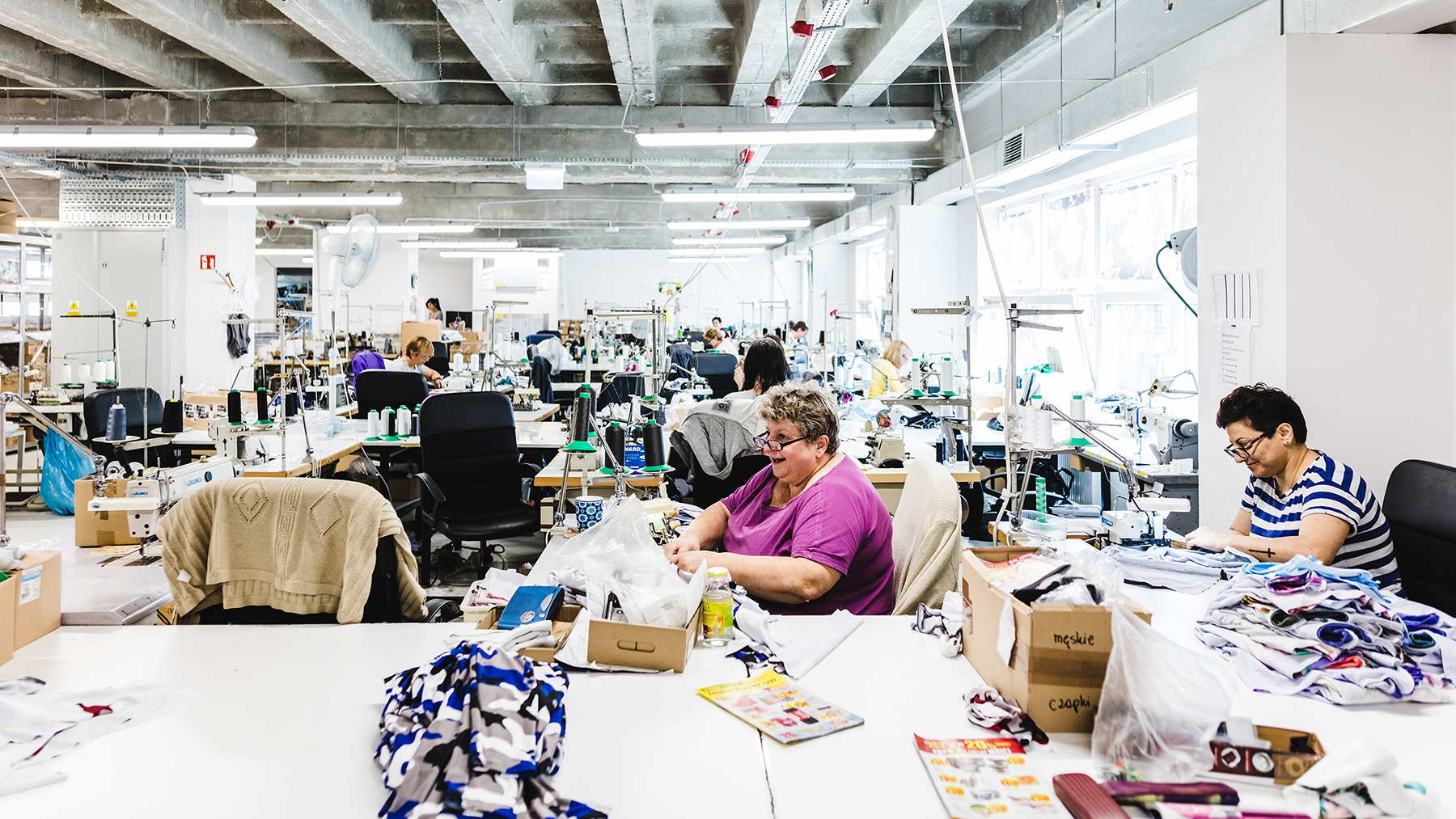 Our factory is located in the south Poland, in a picturesque city of Bielsko-Biała which has been known for its textile traditions for 500 years! We're proud to continue them as the city made the big time thanks to them. Find out more about LETHE and our mission which we've been following for many years already.
How did it start?
LETHE, the technology and clothing company was established in 2011 by a young Polish entrepreneur Jakub Chmielniak. It was LETHE's goal from the beginning to make people happy by means of colorful and printed clothes. Even though the company has significantly evolved through the past 10 years, the mission stays unchanged and we still keep on creating clothes to help you express yourselves. The production process has been refined through the years, the print was touched up, new fabrics were tested but we never forgot our foundations and we'll always stick to them!
Fabrics and production
Even though people all around the world wear Bittersweet Paris clothes and we deliver our packages to over 40 countries, our brand is 100% made in Poland. We come from Bielsko-Biała and pursuing the textile tradition of many years helps us to stick to our roots. Everything started here, everything happens here and it definitely won't change as it's our pride. Once you order Bittersweet Paris clothes, you get something more than just another hoodie from an Asian mass production factory. Our clothes bring history which starts from the project. Every single day our graphic designers create amazing prints for you and their imagination seems to be endless!
Whole clothes production process begins in the cutting room where we keep white bars of highest quality fabrics which make our clothes durable and comfortable to wear. At the same time, your favorite graphics are being printed on a special material in the printing room. They will be soon placed on the fabrics from the cutting room. Once the pattern of a hoodie, t-shirt or leggings is ready, white pieces of fabrics are moved to the printing room. The real magic begins here! We use the calender machine and the thermal dye sublimation process to place the print on the fabrics. We use high pressure and temperature in the thermal dye sublimation process which assures the durability of colours of the prints, your clothes won't fade through the years. But that's only the first part of the whole production process which results in colorful hoodies, t-shirts or sweatpants. The printed fabrics are now moved to the sewing room to run the pieces up into the whole. There can be even few machines used in the sewing process, depending on the product. We want to make sure that the clothes you get are durable and well prepared by our workers who are experts in this. Once the product is ready, it gets the quality control. Last corrections and the final check up are made in order to finally pack and send out the clothes.
People and environment
Our idea to produce clothes on order is not only motivated by the will of providing you with unique clothes made especially for you. We love nature and the natural environment! They made us successful and nature is one of our greatest inspirations. That's why we want our production process to be environmentally friendly. We want to be pro-nature. We produce exactly as much as we need, we use exactly as much fabrics as we need without generating needless waste. We only accept the modern world solutions which are at the same time environmentally friendly.
We also know that our company wouldn't be able to run without the people. Dozens of seamstresses, printers, workers of the cutting room and the warehouse make LETHE so successful and thanks to them you can enjoy your unique and amazing products. We know that the power of social responsibility is huge. We provide our employees with employment contracts and proper salary because we know that this will allow them to focus on the job 100% and to show their best. We're doing our best to spot the potential of our employees who make their contribution to the company's development. This allows us to continue our mission from 2011.