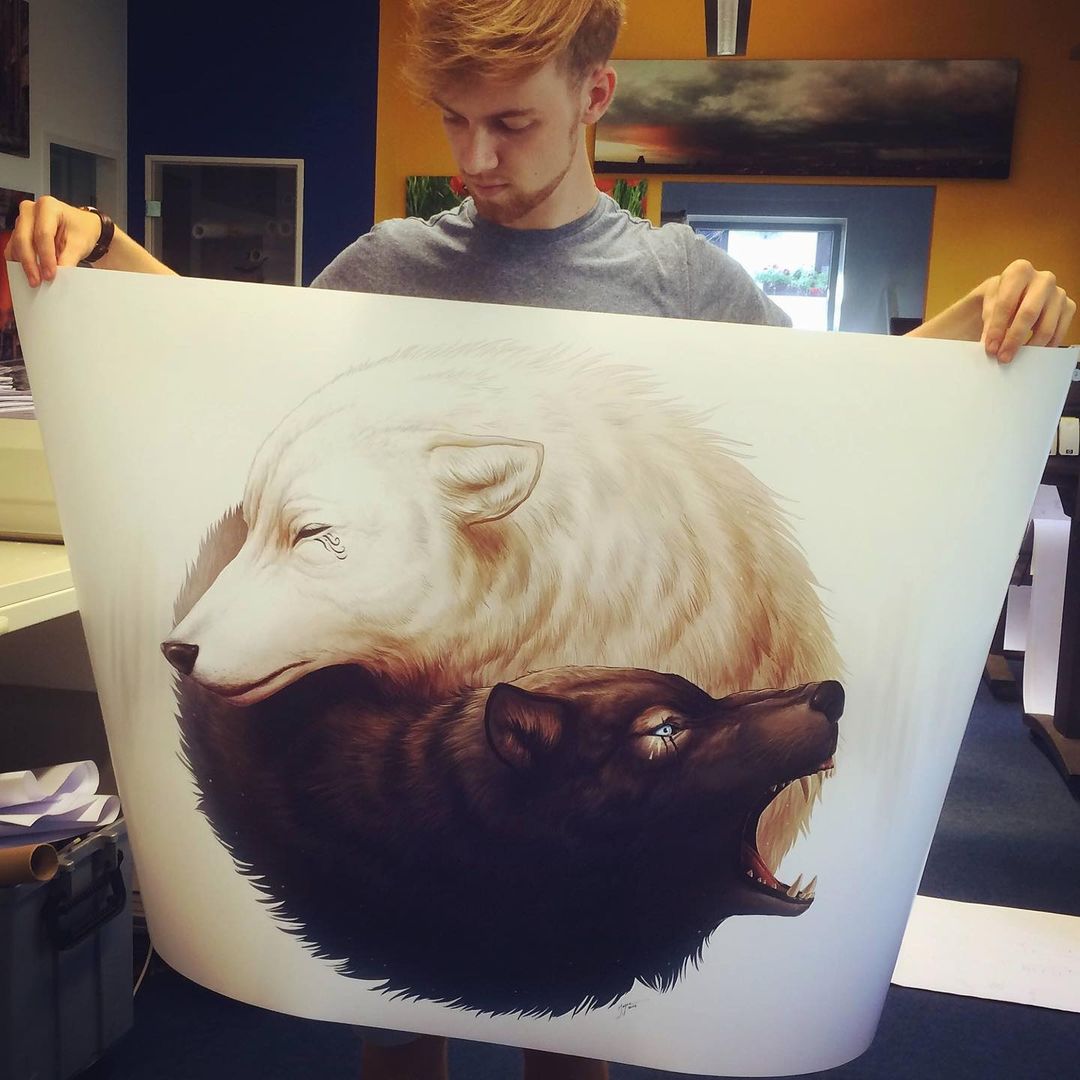 Jonas Jödicke - Jojoes Art
Jonas Jödicke, aka JoJoe, a digital artist from Berlin, Germany. I have been creating and imagining fantastic worlds ever since I can remember. In 2010 I started uploading some of my artworks on the Internet and what started as a hobby has now become my profession. My paintings are known for their portrayal of majestic animals and magical sceneries, mixed with bold colours and spiritual themes - especially the interplay of Yin and Yang. They are appreciated and purchased all around the globe and have been featured on many well-known blogs (e.g. Bored Panda), websites, magazines (e.g. Forbes Magazine, Heartfulness Magazine) and book covers. Thank you for being part of my art journey and for supporting me!
JOJOES ART X BITTERSWEET PARIS
Bittersweet Paris always appreciate the artists and their amazing work. That is why we decided to connect with one of the most talented graphic designers in the world. We are proud that our collection may include prints made by Jonas.
Many already loved these designs...
Join them today!