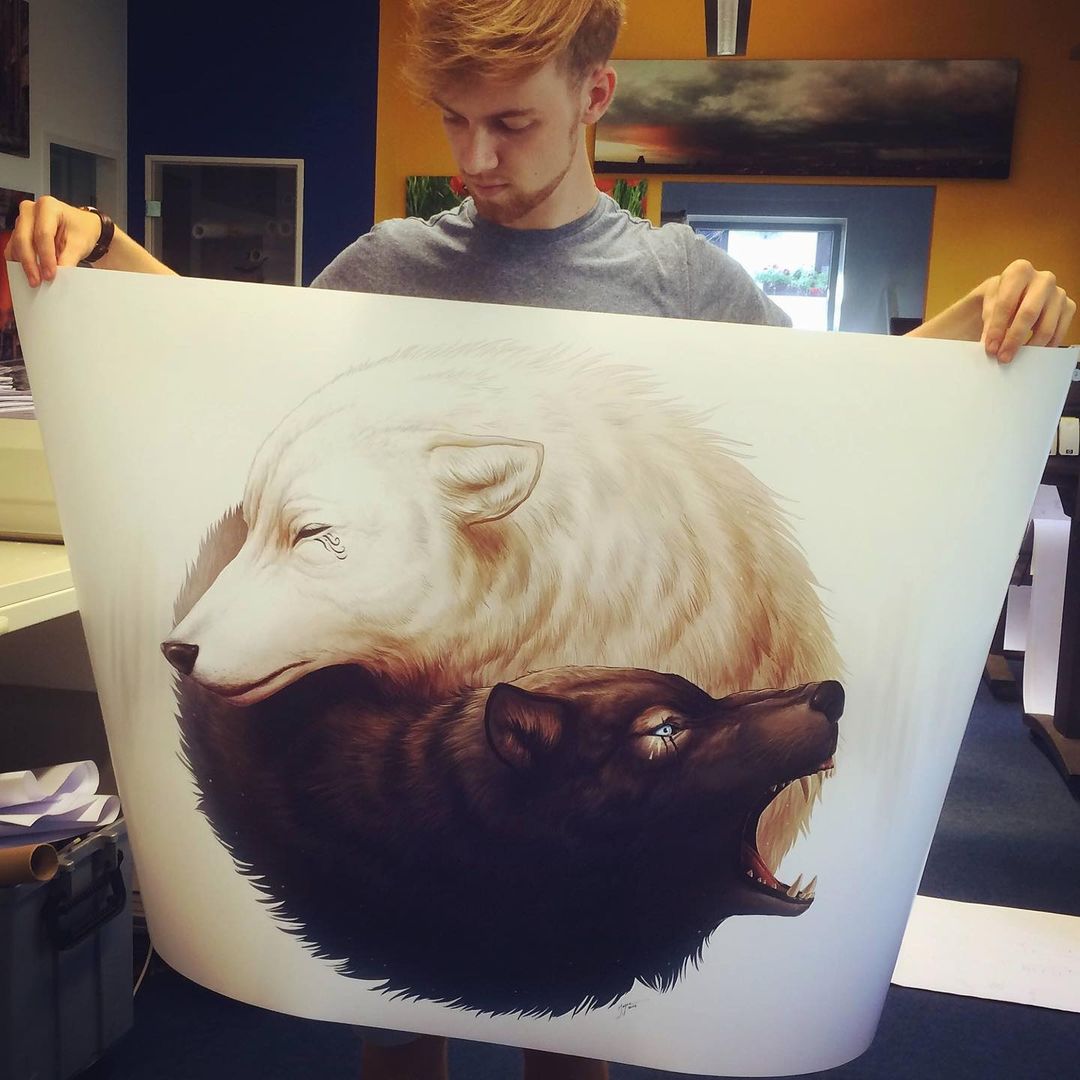 Jonas Jödicke - Jojoes Art
Jonas Jödicke, aka JoJoe, a digital artist from Berlin, Germany. I have been creating and imagining fantastic worlds ever since I can remember. In 2010 I started uploading some of my artworks on the Internet and what started as a hobby has now become my profession. My paintings are known for their portrayal of majestic animals and magical sceneries, mixed with bold colours and spiritual themes - especially the interplay of Yin and Yang. They are appreciated and purchased all around the globe and have been featured on many well-known blogs (e.g. Bored Panda), websites, magazines (e.g. Forbes Magazine, Heartfulness Magazine) and book covers. Thank you for being part of my art journey and for supporting me!
JOJOES ART X BITTERSWEET PARIS
W Bittersweet Paris docenimy artystów i ich niesamowite prace. Właśnie dlatego postanowiliśmy się połączyć z jednym z najbardziej utalentowanych grafików na świecie. Przepełnia nas duma, że w naszej kolekcji mogą znaleźć się grafiki Jonasa.